Our W Insider, Nestor, is always in the know of What's New/What's Next in Singapore. He knows the Singapore's iconic landmarks, attractions, and the latest & exclusive happenings in the city like the back of his hand, including the coolest hideouts that are off the grid.

Speak to Nestor whenever you're in, and he will use his expertise to tailor an exclusive itinerary that rewards you with unique experiences that will be hard to forget.
In Conversation with Singapore's W Insider Nestor Sia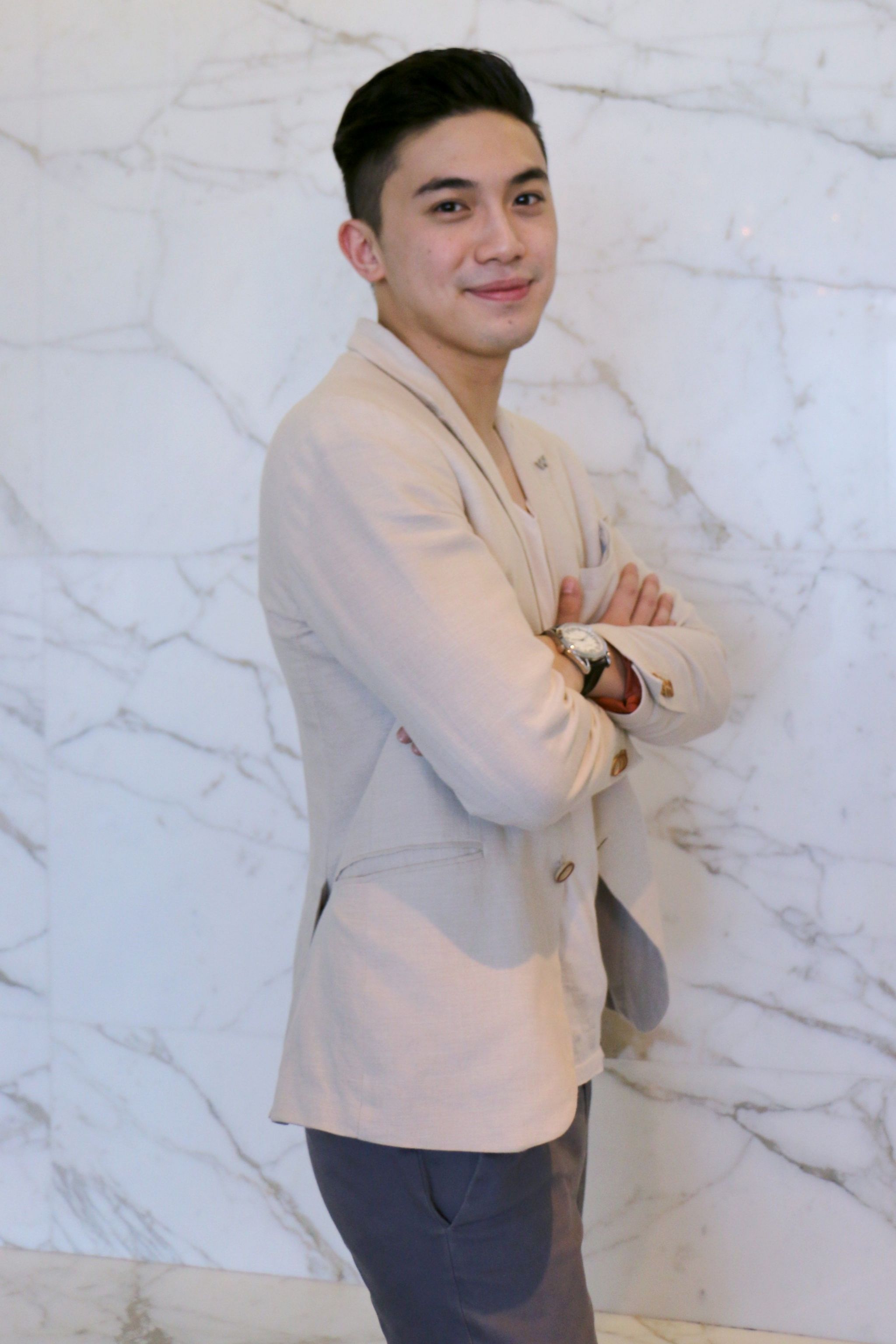 Arriving at the entrance of the W Singapore, I'm immediately greeted with a relaxed smile. What might be typical for a hotel entrance is not just a standard procedure at the W. They had expected my arrival.
Before meeting Nestor Sia, the exuberant W Insider in person, I could sense his presence at the hotel's lobby. Standing by the lobby desk, he captured the full attention of a young family as he talked to them.
Noticing my arrival, he walks across the open, sunlit room and salutes me from afar with a bright smile. He welcomes me officially to the hotel and greets me with a gentle but firm handshake.
We chat while we strolled across the lobby. Nestor leaves no detail unnoticed. He is as interested in how my day has been as I am intrigued with his work as a W Insider. Excitedly, he rattles off the list of things he had just put together for an evening plan for a Spanish couple visiting the next day. It's more than what they had asked for.
It is his job to know all the exciting details of Singapore's entertainment and cultural scene. As he explains how he makes his knowledge and expertise available to guests, I can feel that he genuinely enjoys talking to me and any other guest of the W Singapore. Naturally social and charismatic, Nestor tells me about his day as we sit down by second-floor lobby, overlooking the garden by Sentosa Cove and W's dazzling WET pool.
"I build relationships for the guests – inside and outside of the hotel," he explains. As if it was the most normal thing in the world. Conversing for more than one hour, W Insider Nestor Sia talked to me about the passion for his job, places to unwind, and what it means to be truly Singaporean.
1. What is a W Insider?
In short, a W Insider connects. We know about upcoming events, happenings, and the best places in Singapore, giving our guests a very specialised personal service. We go beyond guidebooks and magazines, as we directly connect our guests with Singapore, helping them to score invites to exclusive events or visits to less frequented haunts on the island.
2. What does a typical day for you look like?
In the morning I will be around the check-in desk to greet guests arriving at the W Singapore. Introducing myself, I let them know what I can do for them. With only a brief chat, I can often give customised recommendations.
In the afternoon I will be engaging with guests in the lobby. When guests are unsure about what to do, I will offer guidance and support. I don't just advise hotel guests, but also interact with people that come for Sunday lunch or a drink at our bar.
3. What makes a W Insider different from a concierge?
A W Insider is not a substitute for a concierge, as they are very much needed. While the concierge still arranges the bookings, the W Insider will give guests the special touch. We will remember when you return and build on the experience you had before. We offer more than a guidebook can give, as our insider access is a more personal experience. Besides giving you the information you need, we also make things happen that you normally would not have access to.
4. Singapore offers an ever-changing restaurant scene, vibrant nightlife, and exciting events. How do you keep up-to-date with what's happening?
In the evenings I often go out to new venues, parties, and exclusive events, representing W Singapore. Getting a little taste of various activities, I can provide the best possible suggestions for our guests. I also write reviews that our guests can read in their rooms. As Singapore is not too big, I can keep a fairly good overview on a variety of activities.
I am also looking out for what is new and next in fashion, music, and design in Singapore. As I have insider access to upcoming events and openings, I can offer the guest of the W Singapore more than any magazine. Our guests want to know about the latest happenings in Singapore, and I do my best to inform them and guarantee them an unforgettable experience.
5. How do you approach guests and how do you sense who needs help?
Spending a lot of time in the lobby, I can easily spot and engage with guests who I think would appreciate some advice. I will also approach guests who are here for business, as they often love exploring Singapore but do need some advice to find something that fits their schedule. No matter why you come to the W Singapore, guests will be promised with a great experience on our State of Fun or on the Little Red Dot.
6. What do you recommend to guests that are already familiar with Singapore?
As we are in the fortunate position to know about the latest openings, we can always surprise our guests – even locals and frequent travellers. As we are closely connected to many organisers, we can arrange tickets for events that might be booked out, such as for ZoukOut.
As I am connected with many party and event organisers, I always have new ideas for our guests. Singapore is such a vibrant city and never stops evolving and surprising – and I am fortunate to be at the heart of it.
7. As you know Singapore inside out, where do you unwind?
I am very social and like to visit different places. One of my favourite places to relax is Ann Siang Hill. There are many hidden gems, ranging from neat restaurants to exciting cocktail bars.
8. Singapore has seen an influx in local design stores and fashion labels in recent years. What Singaporean brands stand out for you?
One of the brands that I really enjoy is Rezilienz, which produces handcrafted jewellery pieces. The founder Jeron Teo and W Singapore actually partnered up, creating the W Bonbon Collection. Using Swarovski Crystals, he made a unique and limited collection of designs that are shaped like sweets.
Another local brand I really enjoy in Deboneire, which creates beautiful menswear that combines the classical look with modern ones.
9. If you had only 24-hours to experience Singapore, what would you do?
It always depends whether guests prefer to explore Singapore's culture or seek entertainment. In either case, I will definitely recommend visiting a Hawker Centre to experience the local cuisine. ABC Market is a hot favorite. There's great supper choices, and it's well known amongst locals for its Cze Char (Chinese home-style) dishes. Another activity that guests enjoy is strolling through the Gardens by the Bay. When it comes to the nightlife, I might highlight the newly located Zouk. It's a great Singapore icon, having moved to The Cannery after many decades at its Jiak Kim Rd location. They have removed Wine Bar and Velvet Underground, replacing it with Red Tail Bar which is an incredibly funky concept bar.
10. Singapore is filled with contrasts and a multitude of cultures. What is truly 'Singaporean' to you?
I think we Singaporeans like being first, which manifests itself in long queues. Whenever you see a queue, you can be sure that it's worth the wait.
11. Singapore's convenient location makes getaways very accessible. What is your favourite weekend escape?
If you like to explore a bustling city, I would definitely recommend a trip to Kuala Lumpur in Malaysia for some sightseeing and shopping. If you prefer a more paradise-like getaway, I will probably recommend some Malaysian islands or even Batam in Indonesia, which is less than one hour away.
12. What made you want to become a W Insider?
Before becoming a W Insider, I was already working as a concierge at the W Residences. I had an amazing experience discovering the brand and working with people. As I am very outgoing and love interaction, it was a natural progression to become a W Insider.
The position allows me to build relationships, engage with guests, and personalise these connections. I couldn't ask for a better job!
13. Do you have any tips for keeping a work-life balance?
There is a saying that if you enjoy what you do, you will never work a day in your life. Going out to attend different events and meeting people is actually what I enjoy doing.
14. What makes the W Singapore different?
At the W Singapore, we combine fun with convenience. The W Singapore is also special in many ways. Besides being located on Singapore's State of Fun, it is also the only W Hotel that is next to a marina, offering its own docking for yachts. During the day we offer all the comforts you would expect from a great hotel, while in the evening we fully transform. The place becomes lively and even has DJs in the lounge for our guests.