8 Places to Indulge in Vinyl Records in Singapore
WELCOME > 8 PLACES TO INDULGE IN VINYL RECORDS IN SINGAPORE

Despite the ever-growing conveniences of music streaming services and powerful mobile devices, music lovers continue to turn to a comparatively inconvenient mode of music: vinyl. Why? For all that digital music can offer, there's nothing quite like the ritual of putting needle to wax, and embracing the warm crackles and inimitable sound that vinyl records deliver. The antiquated format is no longer only practiced by audiophiles and retro-maniacs in dusty record rooms; from designer record stores to trendy cafés and bars, Singapore houses a number of different establishments that allow you to soak up the tunes with vintage verve.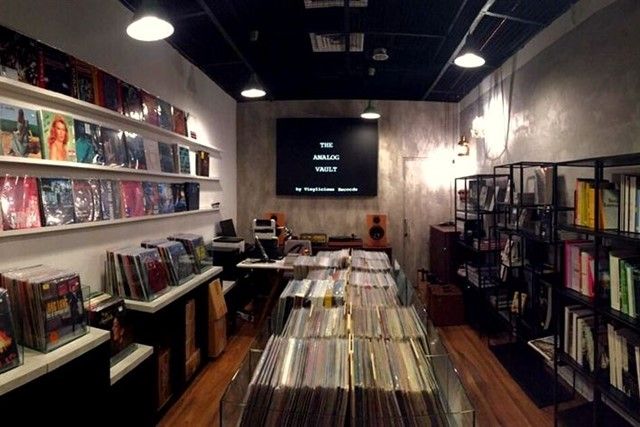 1. The Analog Vault
Record stores of yesteryear tended to be cluttered by packing crates filled with dog-eared record sleeves and little to no organisation. Thankfully, the people behind The Analog Vault looked forward when setting out to curate a taste of the past, painstakingly alphabetising and categorising their vinyl collection in a design-minded space. Stocking an eclectic range of records both old and new – from metal and hip-hop through to electronic and soul – the multi-faceted retail space specialises in bringing in high quality first presses and reissues, alongside a carefully curated selection of book and magazines for a dose of music culture. Catering to vinyl newbies and seasoned crate-diggers, those in search of a hard-to-find import or super rare test press can spend hours digging perusing the shop's special 'vault' collection.
#02-13 Esplanade Mall, 8 Raffles Avenue
Opening Hours: 1pm to 9pm daily
Tel: +65 9026 5215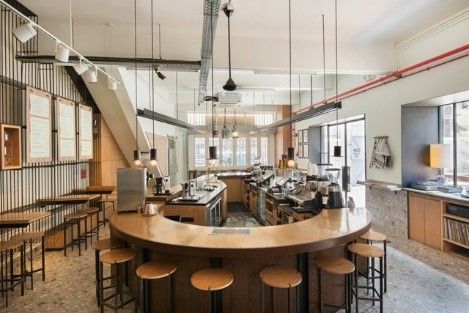 2. Chye Seng Huat Hardware
Manning an espresso machine and taking countless orders, while simultaneously flipping a record from side A to B when the needle hits the dead wax, is no easy feat. The fact that this busy establishment in the café-crazed Jalan Besar district continues to soundtrack its artisanal coffee and elevated comfort grub with vinyl records speaks volumes about its commitment to creating an alluring ambience. A longstanding mainstay in the hipster café-hopping itinerary, CSHH is all about heritage – from its name that pays homage to the business formerly occupying its walls, to the reimagined kueh delights and local flavours that go into the menu – and the ability to sit back while hearing an old Beatles record with a cup of joe encompasses the café's philosophy of respecting the classics.
150 Tyrwhitt Road
Opening Hours: Tuesday to Thursday & Sunday, 9am to 10pm; Friday & Saturday, 9am to 12am
Tel: +65 6396 0609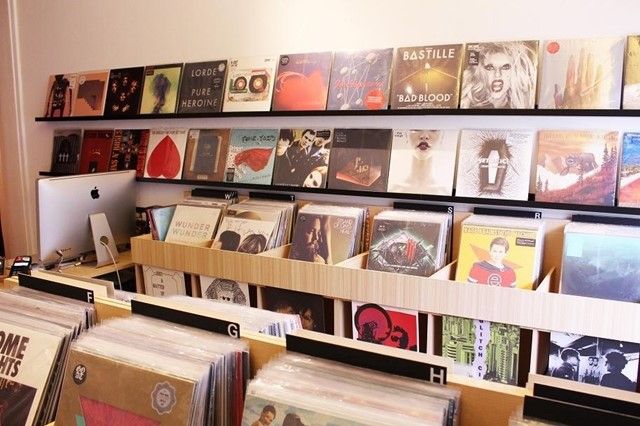 3. Curated Records
Tucked away in the trendy enclave of Tiong Bahru is the new kid on the block, Curated Records. Only two years in the game, the cosy store is already a crowd favourite for housing an eclectic selection of new releases, covering everything from contemporary pop, rock and R&B to hardcore punk, metal and fringe electronica. While the store's catalogue is primarily made up of international titles, you'll find local releases also get their time in the limelight, displayed proudly on shelves to show support for Made-In-Singapore music. Those who are just discovering their passion for vinyl will find more than enough to get started here, and if you're lacking a device to actually play your newly bought records on, Curated Records stocks Audio-Technica turntables so that you can leave with everything you need, ready to play when you get home.
55 Tiong Bahru Road
Opening Hours: Tuesday to Sunday, 1pm to 8pm
Tel: +65 6438 3644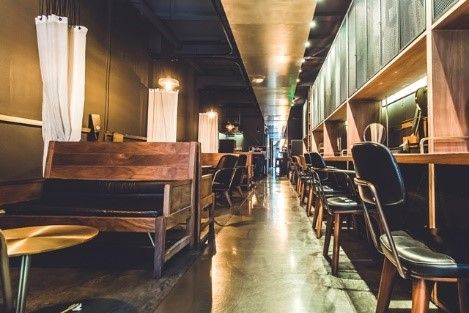 4. LongPlay
If your affinity for vinyl has ever made you feel like you've wanted to dine amongst shelves of records, LongPlay is right up your alley. A clandestine bar hideaway in Haji Lane with a narrow, intimate interior that resembles an alleyway itself, the bistro-bar is one-of-a-kind for its dedication to protecting and promoting vinyl records, boasting an impressive collection of over 3,000 specially curated records sourced from around the world. With a dedicated DJ spinning classic cuts through audiophile-grade hi-fi equipment, guests can sip on South American cocktails inspired by ingredients and traditions from Peru, Brazil, Venezuela and Argentina, as well as dig into delectable sharing plates. For those who want to fill the room with tunes of their own, the bar also allows guests to bring their own records on Sundays.
4 Haji Lane / 33 Arab Street
Opening Hours: Wednesday to Sunday, 4pm to 12am
Tel: +6291 3323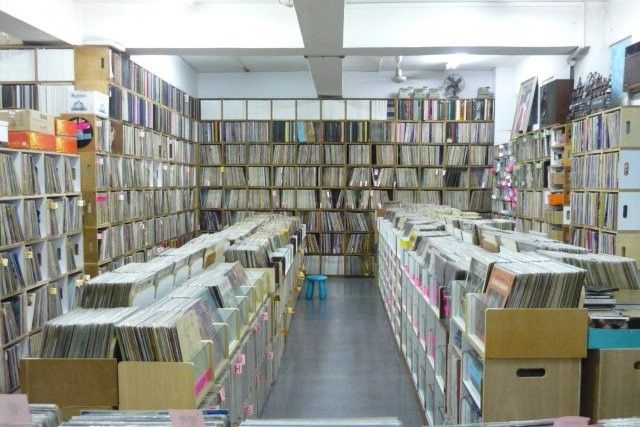 5. Red Point Record Warehouse
This is a music producer's kind of record joint. With an expansive collection of over 70,000 records that'll have audiophiles feel like kids in a candy store, it's easy to get pleasantly lost in crate after crate, whether or not you know what you're looking for. Specialising in second-hand records that date back to the '60s and range from classical, rock and jazz to Malay, Chinese and Tamil golden oldies, those looking for an obscure B-side or a long lost favourite unfound in newer catalogues will most likely find it here. With new arrivals every week, shoppers can test out records at the warehouse's testing stations before purchase to guarantee playability, meaning any producers out there looking to throw in some retro Hong Kong pop into a Drake jam can do so without suffering skips on set.
Kapo Factory Building Blk B #06-11, 80 Playfair Road
Opening Hours: Thursday, Friday & Sunday, 11am to 7pm; Saturday, 11am to 8pm
Tel: +65 6383 3955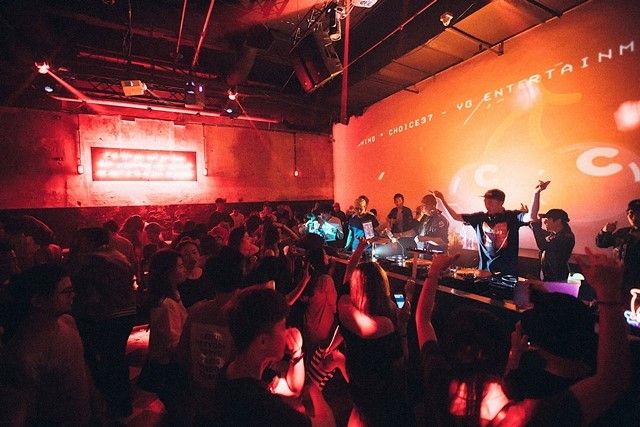 6. Cherry Discotheque
While there's no shortage of deck spinners of the digital variety, few can flex their skills so adeptly when handling analog turntables, making clubs that still spin vinyl a rare commodity. A fresh face in Singapore's burgeoning club scene, retro-obsessed Cherry Discotheque – cofounded by Mr. Has, the Asia-Pacific Music Director at W Hotels – takes revellers through aural bliss by bringing it back to black, spinning old-school and deep cuts from the best of the hip-hop world. Basked in neon light and cosy enough to get dancers nice and close when the DJ elevates the dance floor with scratch work, the club's classic arcade games (Michael Jackson's Moonwalker, anyone?) and stripped back interior bring the nightclub experience back to simpler times.
21 Mount Elizabeth
Opening Hours: Friday & Saturday, 10pm to 4am
Tel: +65 9760 3031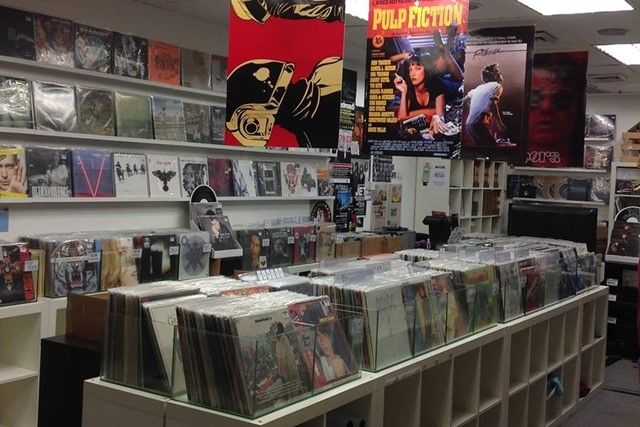 7. Vinylicious Records
Run by the same minds behind The Analog Vault, Vinylicious Records has long been a go-to destination for vinyl lovers looking for new releases fresh off the press and elusive 'white whales' that make once-in-a-blue-moon appearances on auction sites. Nestled in the wax junkie heaven of Peninsula Shopping Centre, the store houses a diverse range of records spanning rock, alternative, indie, punk and jazz, as well as time-honoured soundtracks from both cult to blockbuster films. With a continual stream of new arrivals, including special edition box sets and additions to the mid-70s-leaning 'Vinyl Vault' and 'Platinum Vinyl Vault' collections, music lovers can also walk out of the store wearing their passion for music on their sleeve with official band tees and merch.
#03-01 Peninsula Shopping Centre, 3 Coleman Street
Opening Hours: Monday to Friday, 12pm to 8pm; Saturday & Sunday, 1pm to 7pm
Tel: +65 6336 0039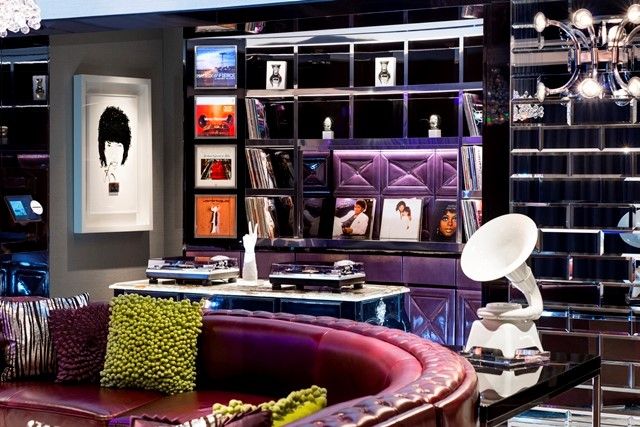 8. W Singapore Sentosa Cove
For serious audiophiles, it's not out of the question to consider bringing your turntable with you on holiday to play all the gems you score abroad. W Singapore Sentosa Cove is one step ahead with its Extreme WOW Suite, providing each of the 195-square-metre suites with two professional Technics Quartz direct drive turntable systems, so you can leave your own at home. A demonstration of design and the height of luxury, the eccentric music-minded suites are equipped with everything you could ask for upon stepping into the room, including a vinyl collection curated by W Hotel's very own Asia-Pacific Music Director, Mr. Has, and a top-of-the-line Bang & Olufsen hi-fi system through which you can make your way to audial euphoria. Whether you're in the spacious kitchen, lounging in the living room, or soaking up some me-time in the Jacuzzi, having a steady supply of tunes is never a problem.
21 Ocean Way
Tel: +65 6808 7288
For more information on W Singapore's Sentosa Cove's suites, package deals and latest happenings, visit wsingaporesentosacove.com.