YOUR INSIDER ACCESS
Explore the exhilaration of a tropical escape. Step through the doors of W Singapore - Sentosa Cove. Like the branches of a magical rainforest parting to reveal an exotic universe.
Be invited to come alive in the lush greenery and lively coastal setting of Sentosa, Singapore's resort island just minutes from the mainland's business district, shopping destinations and top tourist attractions.
Escape from the everyday and take a whirl into the extraordinary.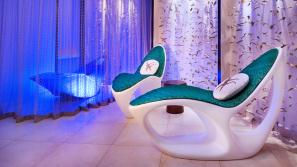 Go overboard and pamper it up with acclaimed signature luxury spa treatments using ILA-Spa products that elevate unwinding into an art. The rainforest setting is an invitation to slip into serenity along as you recharge your body, mind and spirit. [More]
Get your pulse up and running at FIT, an energy-charged fitness centre filled with state-of-the-art machines, free weights and equipment for cardio and strength training. Accessible 24/7, there's always a time for heart-pumping action. [More]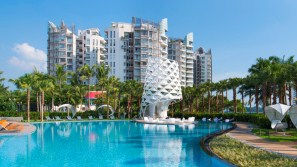 Stay cool during the day or enjoy a dip to end the day in WET® one of Singapore's largest resort outdoor pool areas surrounded by beautiful landscapes. Swim up to WET® Bar for delectable snacks and refreshing cocktails. [More]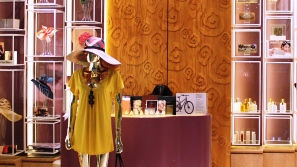 Style up with local keepsakes, wardrobe staples, travel must-haves or other lifestyle accessories from W Hotels – The Store's exquisitely curated selections, featuring Singapore's hottest designers and artful finds from around the world. [More]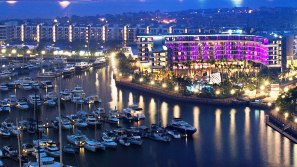 Jet from plane to paradise in no time at all. Taxis are plentiful from every terminal, or let our Whatever/Whenever® service arrange a luxury airport transfer. The W Shuttle Bus whisks you to and picks you up from key locations on the mainland at regular intervals. [More]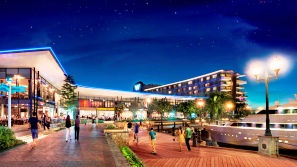 Get infected by the contagious spirit of the island and get easily sidetracked by the wide array of attractions. Fun is the fundamental right of all in this island. This is Sentosa, the state of fun. Discover endless fun and surprises. [More]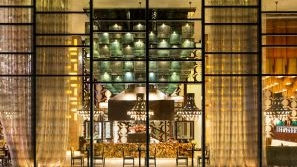 Taste the best cuts of meat grilled with flair on an open parilla at SKIRT, an exuberant modern grill restaurant. Indulge in international favourites at the kitchen table, where welcoming seats await. WOOBAR is the talk of the town and a trend-setting scene. [More]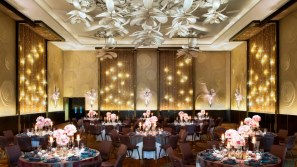 Featuring more than 1,500 square metres of meeting and event space. Whether it's your biggest day or an intimate soiree, a business presentation or an honorary gala, our innovative planners infuse a surge of extraordinary into your event. [More]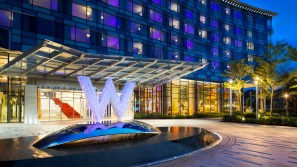 Arrive to every comfort and amenity you've ever dreamt of. Our Whatever/Whenever® service is always here for you, for everything else. We are happy to provide you with whatever you want, whenever you want it. Anything you need, just ask. [More]