8 Places to Re-Fuel and Indulge in Sentosa
WELCOME > 8 PLACES TO RE-FUEL & INDULGE IN SENTOSA
Aside from being the State of Fun, Sentosa is also an extension of the gastronomic paradise that is Singapore. Whether it's breakfast in bed, or a beachside dinner for two, indulge to your heart's content at these 8 dining spots.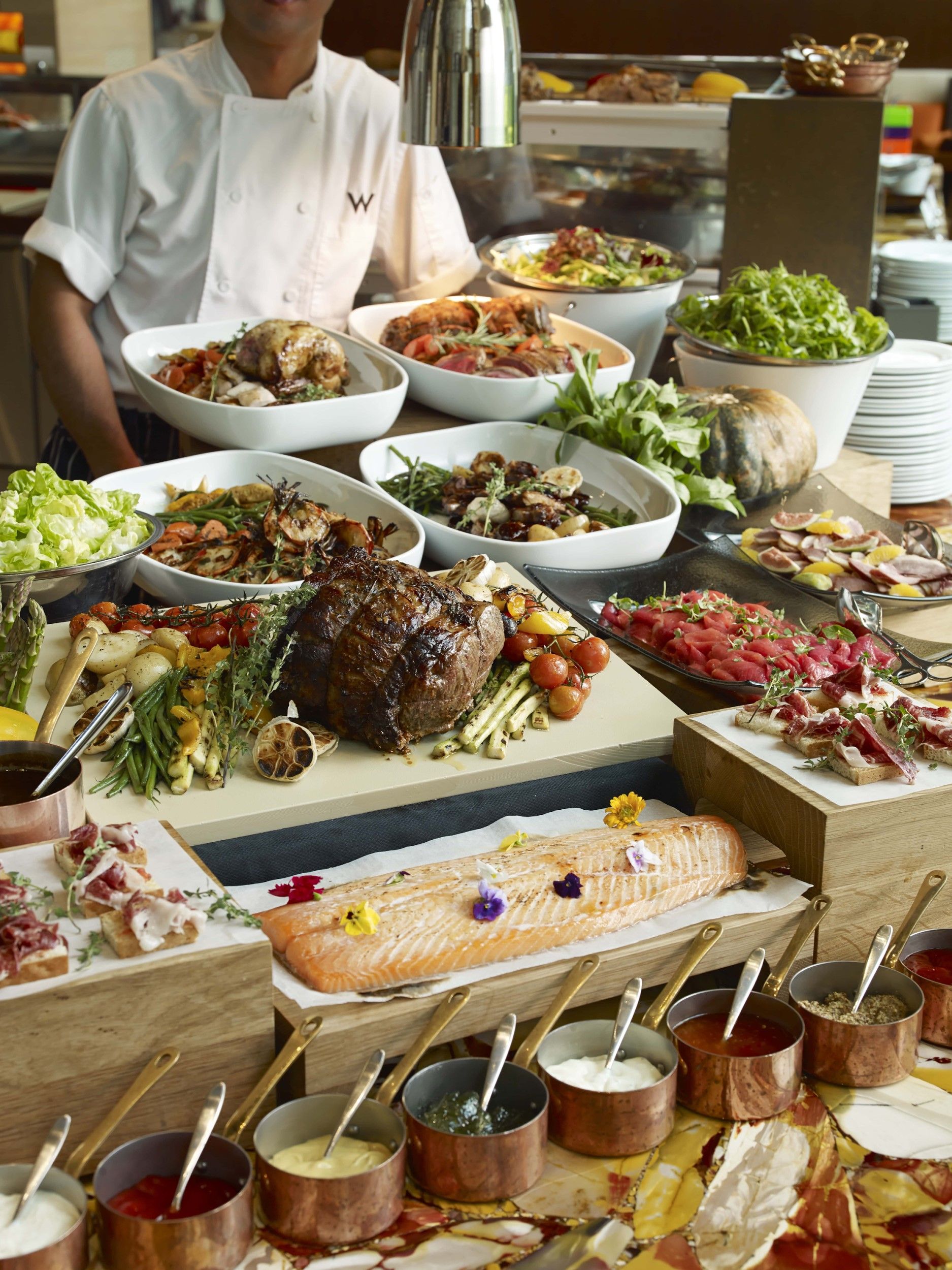 1. Sunday Remix Brunch at the kitchen table
Start your day right with a feast around the world at the kitchen table's Sunday Remix Brunch. Indulge in delectably themed offerings, from the catch of the day at the Seafood Fridge, to sizzling buts from Carving and Grill, and leave recharged for the week ahead. Save space for dessert by the chocolate fountain!
Address: 21 Ocean Way Sentosa, W Singapore
Buffet hours: 12.30pm - 4pm Sunday (free flow ends at 3.30pm)
Price range: $$ - $$$
Website: www.wsingaporesentosacove.com/thekitchentable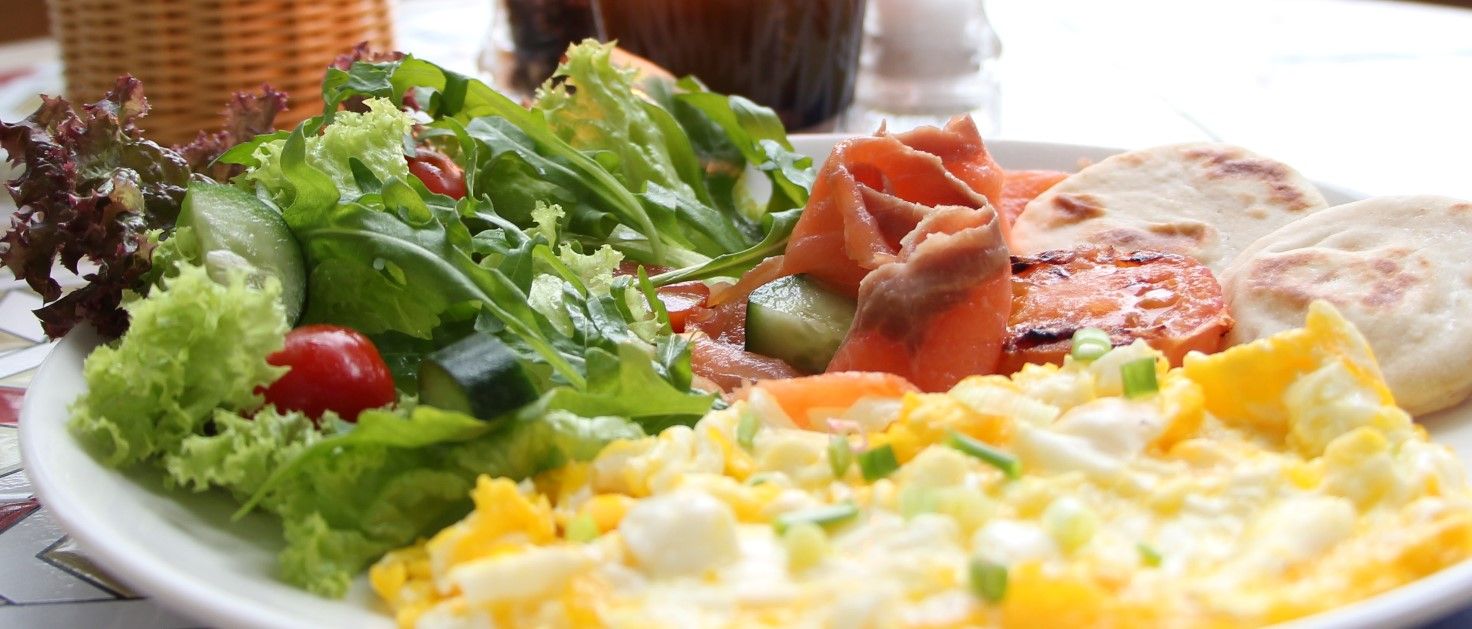 2. Miska Café at Quayside Isle
Pamper yourself to a sumptuous Mediterranean breakfast all while being treated to beautiful, refreshing views of the Isle. Soak up the morning sun as the kitchen whips up a classic Mediterranean breakfast, a full monty of eggs, grilled sausage, turkey bacon, grilled mushrooms, homemade potatoes and freshly baked pita bread. For the breakfast comfort food lovers, their signature Eggs' Benedict and pancakes await you too!
Address: 31 Ocean Way, Sentosa Cove, Singapore 098735
Opening hours:
Monday, Thursday, Friday: 8:30am - 3pm and 5:30pm till 10pm
Tuesday, Saturday, Sunday, and public holiday: 8am till 10pm
Closed on Wednesdays
Price range: $$ - $$$
Website: www.miskacafe.com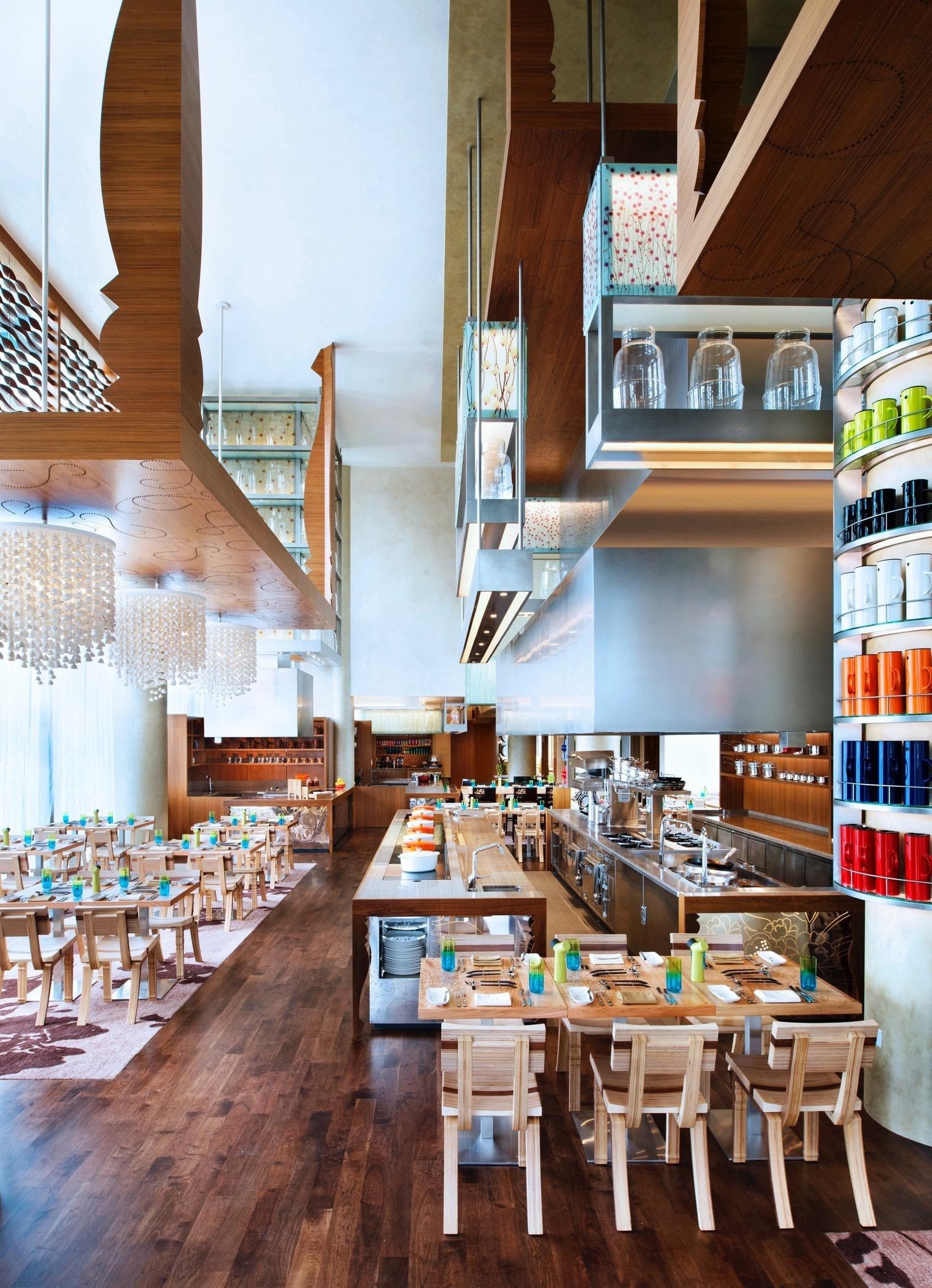 3. Food from the Heart at the kitchen table
Sample traditional Asian flavours with a modern twist at Food from the Heart by the kitchen table. Witness culinary magic by the chefs as they transform simple ingredients into a feast for the senses at live cooking stations. In the mood for seafood? Catch the seafood lunch fest happening every Saturday from 12pm to 3pm.
Address: 21 Ocean Way Sentosa, W Singapore
Breakfast hours: 6.30am - 11am Daily
Lunch hours: 12pm - 3pm Monday to Friday
Dinner hours: 6pm - 10pm Monday to Thursday
Price range: $$
Website: www.wsingaporesentosacove.com/thekitchentable
4. Seafood Platter at Coastes
Snap up grilled tiger prawns, chilled crayfish and more from Coates' Seafood Platter, with piping hot garlic bread to dip into the spicy fish stew for a perfect finish to your beach side lunch.
Address: 50 Siloso Beach Walk, 01-05
Opening hours: 9am - 11pm Monday to Thursday and Sunday, 9am - 1am Friday and Saturday
Price range: $$
Website: www.coastes.com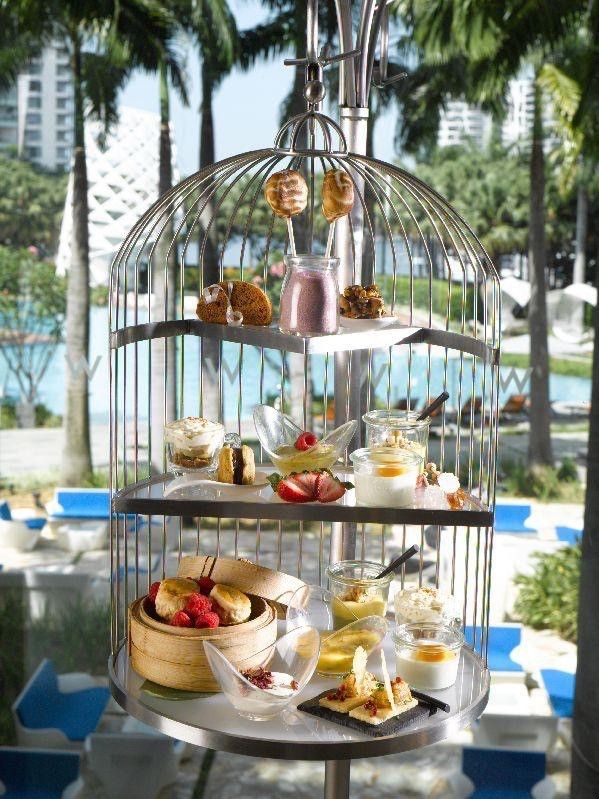 5. WT Time at Drop the T²
A decadent tea time awaits the sweet toothed at WT Time at Drop the T². Sink your teeth into delicately crafted, bite-sized treats from an elegant silver cage. Start with the W Tutti Fruitti Sandwich, made with fresh berries and brioche, before working your way around an array of chocolate based creations and finishing up with elaborate Rocky Road Bars and a Scone Bowl. You'll be craving for seconds in no time.
Address: 21 Ocean Way, W Singapore
Opening hours: 3pm - 5pm Daily
Price range: $$ - $$$
Website: www.woobar.wsingaporesentosacove.com/en/dropthetea
6. Slappy Cakes at Resorts World Sentosa
In the mood for something more casual and…creative? Channel their inner Da Vincis and Picassos at Slappy Cakes, where you can build a pancake from scratch. "Draw" your favourite cartoon character, or spell out your name on a built-in griddle and garnish with your choice of sweet and savoury toppings.
Address: Resorts World Sentosa 01-29
Opening hours: 8am - 9.30pm Daily (last order at 9pm)
Price range: $ - $$
Website: www.slappycakes.com.sg/info-RWS.php

7. Chilli Crab by Blue Lotus at Quayside Isle
Spice up your evening with some Asian flavours at Blue Lotus on Quayside Isle. Opened by the critically acclaimed Chef Ricky Ng, this Chinese establishment is known for shaking things up with their take on the iconic Chilli Crab: whole Sri Lankan King Crab served with a generous mix of chopped herbs, spices, and fresh pomelo for that sweet aftertaste.
Address: 31 Ocean Way, Quayside Isle 01-13
Opening hours: 6pm - 10pm Monday to Friday, 11.30am - 3pm and 6pm - 10pm Saturday and Sunday
Price range: $$ - $$$
Website: www.bluelotus.com.sg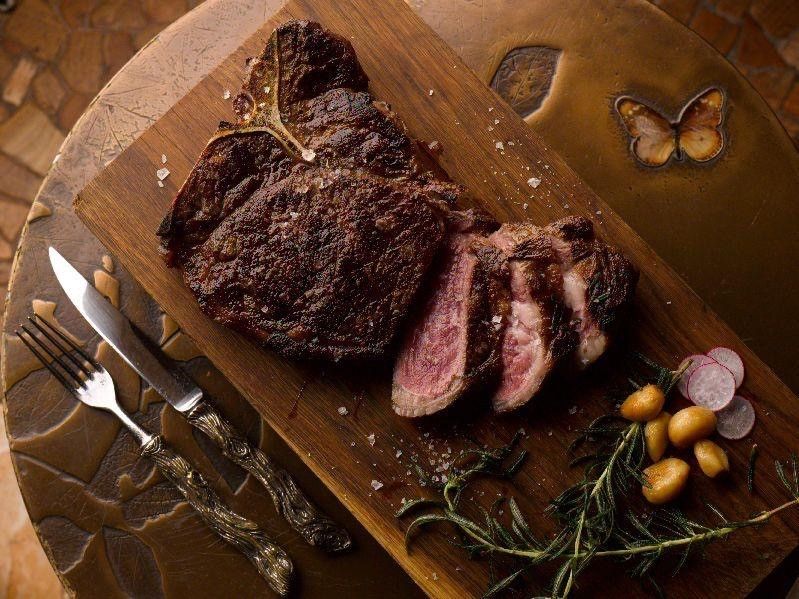 8. Juicy Steak at SKIRT
As the sun sets over Sentosa, tuck into a juicy steak prepared over SKIRT's centrepiece parrilla grill. Environmentally conscious diners will be glad to know that SKIRT's ingredients are sustainably sourced, so the only guilt you'll be feeling is over the less superior cuts you'll be going back to after this delightfully decadent dinner.
Address: 21 Ocean Way Sentosa, W Singapore
Opening hours: 6pm - 12mn Daily
Price range: $$$
Website: www.skirt.wsingaporesentosacove.com